Queen of Kings
Queen of King's was founded to carry on a true warrior and inspiration to the community. Meet Jennifer King, wife of Mr. Fence President and CEO, Shawn King, mother to Collen, Owen, Dylan and Nolan. In 2003 Jennifer was diagnosed with breast cancer. Jennifer underwent a mastectomy and began chemotherapy, gave birth to healthy boys while in remission until 2013. When the cancer returned it had metastasized and spread throughout her body. Jennifer bravely fought every step of the way. Shawn, their boys and team members of Mr. Fence humbly serve Queen of Kings to continue Jennifer's fight with events, retreats, galas, races and more.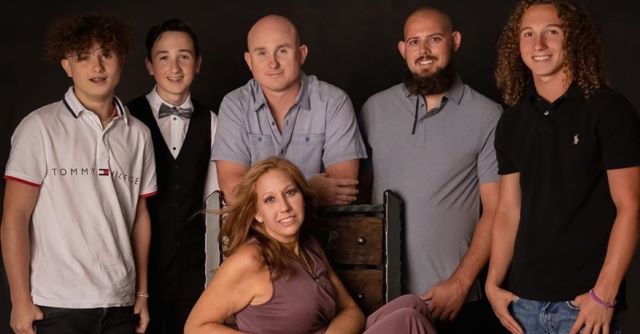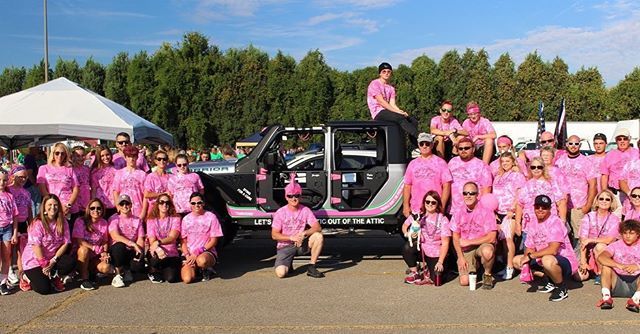 Local Sports Team Sponsorships
Supporting local sports teams and young athletes of the community is one of Mr. Fence's priorities. Many of our past and present team members were disciplined athletes so we give back when given the opportunity. Mr. Fence has proudly supported several local teams and athletes from Reitz Softball, Tecumseh Basketball, Renegades Softball, with banner sponsorships, materials for field improvements, and monetary donations for uniforms, equipment, player fees etc.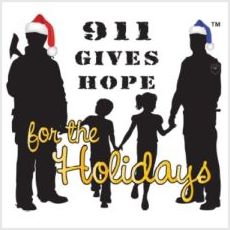 911 Gives Hope
911 Gives Hope is a group of Police Officers, Firefighters and Paramedics dedicated to improving the lives of children and people with disabilities in the local community. 911 Gives Hope is a non-profit corporation. No members of 911 Gives Hope receive any type of salary and all proceeds go directly to local charities that involve children and people with disabilities. Mr. Fence has proudly provided support to the organization with event sponsorships such as Guns and Hoses, and the Toy Drive, monetary donations, and volunteers.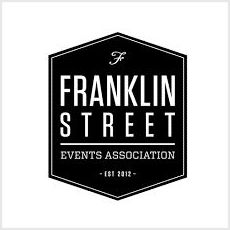 Franklin Street Events Association
Franklin Street Events Association's mission is to encourage, coordinate & enhance the development & promotion of quality art, small business growth & entertainment of every variety on Franklin Street. Team Blue has partnered with FSEA for several years participating in the annual Mardi Gras Parade on Franklin Street.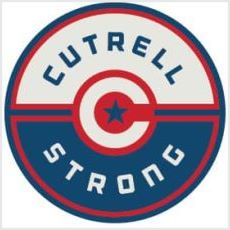 Cutrell Strong
Back the blue is not just a slogan to Mr. Fence, with our President and CEO, Shawn King being a former Sheriff Deputy it is a way of life for Team Blue. When a fellow law enforcement officer is in need, you can count on Mr. Fence to answer the call! On July 9, 2020, Vanderburgh County Sheriff's Deputy, Jason Cutrell suffered a seizure while at work. He was quickly taken to Deaconess Midtown Hospital as the seizure had left him unable to use the left side of his body. Once He arrived at the hospital tests were run that determined Jason had a lesion in his lung as well as three in his brain, the largest in the brain bleeding. The following Saturday his symptoms worsened, and He was taken into surgery to remove the largest lesion from his brain. Fundraisers, events, donation requests were set in motion to help with medical costs, support etc. for Jason and his family. Mr. Fence was honored to give back to Officer Cutrell by way of monetary donations, event sponsorships, and volunteers.
Birthday/Charity Parades
When invited to make someone's birthday extra special, or bring smiles to young faces, and grant wishes, Mr. Fence will be first in line. Our fleet has been requested in parades for children with down syndrome to tykes with a love of monster trucks and Sweet 16 milestones. Our team and trucks have been involved with: Brantley and Lanie's birthday, Granted, RMHC ad Clays, Smile on Down Syndrome just to name a few.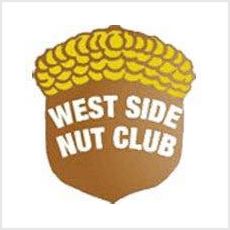 Golf Outing/Scrambles
A charity golf tournament is a great way to raise money with a touch of friendly competition on any skill level. When spring is in the air the local golf courses are booming with charity events. Mr. Fence has been no stranger to the green by supporting numerous organizations with monetary donations, main event, and hole sponsorships, even team participation and volunteers. Team Blue has partnered with Cutrell Strong, Sheriff Dave Wedding, United Caring Services, Granted, Southern Indiana Builders Association, Noah Robinson for Sheriff and West Side Nut Club.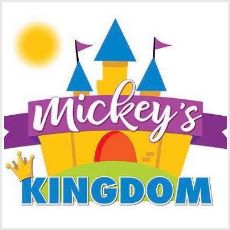 Mickey's Kingdom
Mickey's Kingdom is a 21,000 square foot playground for children of all abilities located on the Evansville, Indiana Riverfront. The Park structures are made from recycled milk jugs, with a rubber surface, the world's tallest solar CommuniTree and exterior lighting. Team Blue took a break from installing projects in the community to serve the community. During the ten day build of Mikey's Kingdom, Mr. Fence provided professional fence installers, sales consultants, and office personnel to aide in the project build.